Needham Broughton High School -- Raleigh, N.C.
Class of 1957
In Memory
Anne Thornton Carson VIEW PROFILE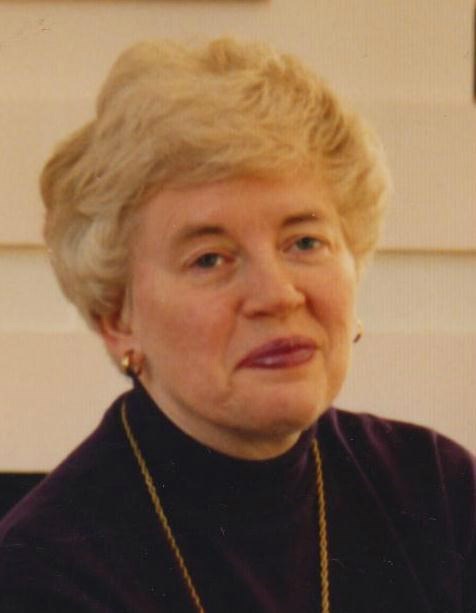 Obituary for Anne Thornton Carson of Raleigh, NC
July 19, 1939 – August 8, 2014
Anne Thornton Carson died on Friday, August 8, in Greensboro, at the Blumenthal Jewish Nursing and Rehabilitation Center.
Anne was born in Raleigh, NC July 19, 1939 to Alice and Roland Carson. She attended Myrtle Underwood and graduated from Needham Broughton High School in 1957. She made her debut at the Terpsichorean Debutant Ball in 1958. She received her Bachelors and Masters of Education degrees from Duke University. She taught fifth and sixth grade students for thirty years, mostly in the Raleigh public school system. She was a lifelong member of Hayes-Barton United Methodist Church, President of the Junior Woman's Club, a docent for Mordecai House, a member of the Raleigh stamp club, the Needlework Guild and Treasurer of the Wake County Historical Society.
Anne loved traveling, needlepoint, stamp collecting, reading – especially British murder mysteries, dog training and games & puzzles.
She is predeceased by both her parents, her lifelong friend, Sam Riley III, and her beloved Shelties, Piper, Liza, Duncan, Cameron, Stuart and Fair.
She is survived by her sister and brother-in-law, Hodges and Joe Carroll of Greensboro, her lifelong friend, Healan Justice Barrow, her college friend, Dixie Nohara and her friend and neighbor, Molly Watters.

Source of Obituary: Brown - Wynne Funeral Home, 300 Saint Mary's St., Raleigh, NC.
https://www.dignitymemorial.com/obituaries/raleigh-nc/anne-carson-6077920
Click here to see ANNE THORNTON's last Profile entry.