Needham Broughton High School -- Raleigh, N.C.
Class of 1957
Remembering Faculty
Faculty Remembered:
Joe Holliday
Nell Kahdy
Carroll King
Joseph Quincy Holliday of Holden Beach, NC
May 4, 1921 - Nov 1, 2012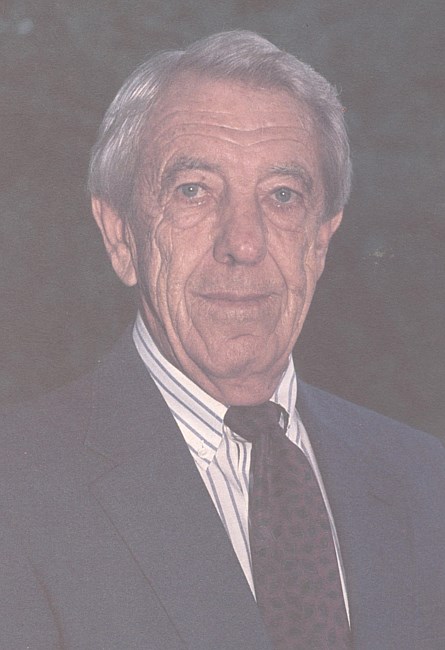 Joseph Quincy Holliday passed away peacefully the morning of November 1, 2012 at the age of ninety-one. Mr. Holliday was a native of Jamesville, NC and graduated from Atlantic Christian College (now Barton College) in 1942 where he was a multi-sport letterman and President of his graduating class. He furthered his study at Wake Forest College before earning a Masters of Education from UNC-Chapel Hill in 1952. He began his career in education as a teacher and coach at Jamesville High School in 1943 before relocating to Raleigh and beginning a twenty-three year tenure at Needham B. Broughton High School. In 1955 he married the former Mary Jane Anderson.
At Broughton Mr. Holliday served as teacher, Dean of Boys, and Assistant Principal before being named Principal in 1952, a position he held for fifteen years. Additionally, Mr. Holliday was a passionate coach and acted as assistant coach of the track team (1945-1949), boy's junior varsity basketball coach (1945-46), and boys varsity basketball coach (1946-50) which included a 27 game winning streak extending through the 1949 and 1950 seasons. He was named head coach of the winning East team in the 1950 North Carolina High School Boys Basketball All-Star game. Among his former players, eight went on to play at the collegiate level in either the Athletic Coast Conference or Carolinas Conference.
Following Mr. Holliday's dedicated service as principal of Broughton, the school's legendary gymnasium was named in his honor in 1968. He has been inducted into the Athletic Hall of Fames at both Broughton and Barton College and was named Barton College Alumnus of the Year in 1993. He continued his career in education as Assistant Superintendent of Secondary Education for Raleigh City Schools before assuming the Area Director position from 1976-1981. Mr. Holliday was a longtime member of Hillyer Memorial Christian Church, serving as a Deacon, Elder and Chairman of the Board.
In 1996 Mr. Holliday moved to Holden Beach, NC where he lived until 2011. He was a embraced by a wonderful community where he made many friends.
He is preceded in death by his wife, Mary Jane Anderson Holliday, sisters, Muriel Holliday and Juanita Holliday Coltrain, and parents Joseph and Cottie Holliday. He is survived by his daughter Jane Holliday Houchin, her husband Edward of Raleigh and their children Joseph (Mallory), Charles and Abigail; and daughter Amanda Holliday Spencer, her husband Joseph of Asheboro and their daughter Amanda "Holli" Holliday Spencer.
Source: https://www.dignitymemorial.com/obituaries/raleigh-nc/joseph-holliday-5293486
Nell Mettrey Kahdy of Raleigh, NC
April 30, 1916 - July 6, 2015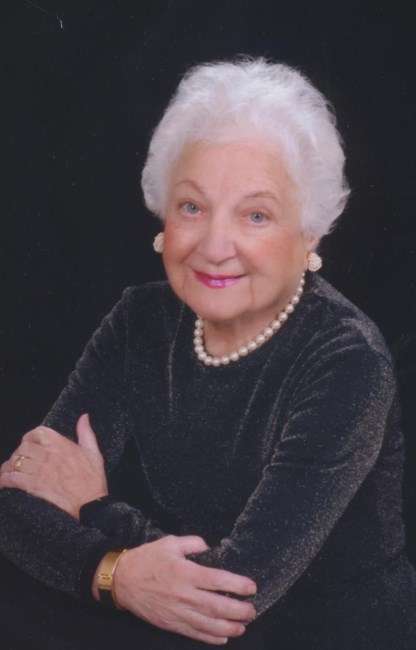 Nell Mettrey Kahdy was born and reared in Elizabeth City, NC, Nell's family moved to Raleigh where she graduated from Hugh Morson High School. Afterward, she majored in English and foreign Languages at Meredith Colle and UNC and began teaching in Warsaw, NC. She temporarily left teaching during WWII to serve as an interpreter of French and German for the American Red Cross in Washington, D.C. During that time, she met and married George A. Kahdy, a pilot in the US Air Force; they remained very happily married for seventy-one years. After the War, Nell returned to NC and lived in Knightdale where she resumed her teaching career and raised three successful children. Four years later, she and George moved to Raleigh where she taught French and German at Needham Broughton High School for twenty-eight years. She was proud to relate that she loved every student she ever taught and never sent one to the office for disciplinary reason. At times, four of her former students were her doctors, a fact she attributed to a long and happy life.
While working as head of the Foreign Language department at Broughton, Nell was awarded a Fulbright Scholarship to study at the University of Munich and was the first NC High School teacher of German to do so. The National Foreign Language Association honored her as one of sixteen most superlative teachers in the United States.
In 1964, Nell became associated with the American Institute for Foreign Studies and for 30 years, supervised students and teachers in European study during the summers. With her lively and enthusiastic personality, she made many friends and served as a good American ambassador. In France, the Mayor of St. Jean de Luz, had a celebration and appointed Nell as an honorary citizen of the town. Maintaining a positive outlook throughout her long and happy life, Nell never lost her love for people, music, and teaching, even when dementia slowly stole her short term memory. She never failed to express her gratitude to the wonderful staff at the Dubose Center at the Cedars of Chapel Hill where she spent her finals years.
Nell is survived by her husband, George, her children Barbara Estes (Jim), Dr. George N. Kahdy (Martha) and Georgette Stone (Fred); five grandchildren, Mettrie Lari (John), Demeree Stone, Fred Stone III, Dr. Kathryn Kahdy and Dr. Kristin Broadwell (Chad); and five great grandchildren, nieces and nephews in the Wehbie, Salem, Mettrey, and Saloom families.
Source: https://www.dignitymemorial.com/obituaries/raleigh-nc/nell-kahdy-6507223
Carroll King of Raleigh, NC
Died: June 6, 2009
H. Carroll King passed away on June 6, 2009. He was a coach at Broughton from 1949 to 1962. He coached three teams to NCHSAA State AAAA titles and was involved in the construction of the Holliday Gym. After leaving Broughton in 1962, he became Athletic Director for the Raleigh Public School System.
Source: Nan W. Price